Andrew Selbst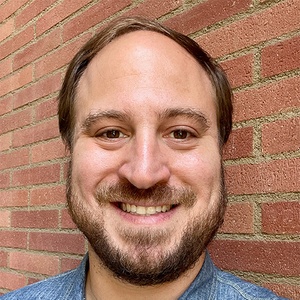 Assistant Professor at UCLA School of Law
Andrew Selbst is an Assistant Professor of Law at UCLA School of Law. Prior to joining UCLA Law, he was a Postdoctoral Scholar at the Data & Society Research Institute and a Visiting Fellow at Yale Law School's Information Society Project. He has also previously taught as an Adjunct Professor at Fordham Law School.
Selbst's research examines the relationship between law, technology, and society. Drawing on resources from computer science, critical theory, sociology, and science, technology and society, he seeks to understand how the creation, use, and proliferation of different technologies can interfere with existing legal regimes, and how legal actors can most usefully anticipate or respond to the social effects of new technology. Over the last several years, Selbst's research has focused on the effects of machine learning and artificial intelligence on varied legal regimes, including discrimination, policing, credit regulation, data protection, and tort law.
Selbst received S.B. degrees in Physics and in Electrical Science and Engineering and a M.Eng. degree from MIT. Selbst worked as a design engineer at Cirrus Logic, Inc. and Analog Devices, Inc. before attending law school at the University of Michigan, where he received his J.D. cum laude and served as Executive Editor of the University of Michigan Journal of Law Reform. Following law school, Selbst was a Privacy Research Fellow at NYU School of Law's Information Law Institute, an Alan Morrison Supreme Court Assistance Fellow at Public Citizen Litigation Group, and a Senior Associate in Hogan Lovells US LLP's Communications group. He clerked for the Honorable Dolly M. Gee of the United States District Court for the Central District of California and the Honorable Jane R. Roth of the United States Court of Appeals for the Third Circuit.
Selbst's publications have appeared or are forthcoming in Boston University Law Review, California Law Review, Cardozo Law Review, Fordham Law Review, Georgia Law Review, and International Data Privacy Law, and the ACM Conference on Fairness, Accountability and Transparency, among others.