Bob Moses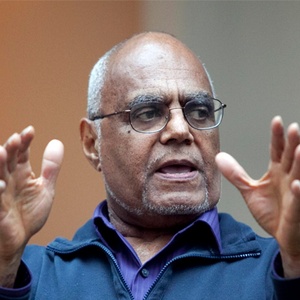 The late Bob Moses was the founder of the Algebra Project, which uses mathematics as an organizing tool for quality education for all children in the United States.
Born and raised in Harlem, NY, Moses received a B.A. in Philosophy from Hamilton College and an M.A. in Philosophy from Harvard University.
Moses directed the Student Non-Violent Coordinating Committee's Mississippi Voter Registration Project from 1961-1964, was co-Director of the Council of Federat- ed Organizations 1962-1964, and was a lead organizer for the 1964 Mississippi "Freedom" Summer Project, parachuting the Mississippi Freedom Democratic Party to 1964 National Democratic Convention in Atlantic City. A MacArthur Foundation Fellow 1982-1987, Moses is co-author of the book Radical Equations—Civil Rights from Mississippi to the Algebra Project.