Selwyn Rogers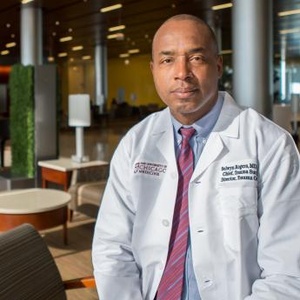 Selwyn Rogers, Jr., MD, MPH, FACS, is the Section Chief of Trauma and Acute Care Surgery and Executive Vice President of Community Health Engagement at the University of Chicago Medicine.
Dr. Rogers is an acclaimed critical care surgeon and public health expert who has served in leadership capacities at health centers across the country. Dr. Rogers has also served as the chairman of surgery at Temple University School of Medicine and as the division chief of Trauma, Burn and Surgical Critical Care at Harvard Medical School.
While at Brigham and Women's Hospital (BWH), he helped launch the Center for Surgery and Public Health to understand the nature, quality and utilization of surgical care nationally and internationally.