Christian McCleary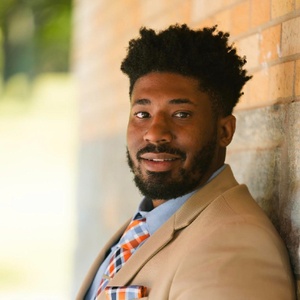 Program Assistant for Adult Basic Education (ABE) at Literacy Minnesota
Christian migrated from Maryland to Minnesota at the age of 19 where he became a representative for the St. Paul Community Literacy Consortium and Literacy Minnesota. Christian served as an AmeriCorps VISTA for 2 years where he prioritizes to advocate for black community. Christian works to build a competent relationship for black students, volunteers, mentors and African American males in St. Paul ages 11-32. Christian is the youngest member of Council for Black Male Success (CBMS) were the goal is to build capacity and help black men recreate their narratives as independent strong black men by providing resources and a guide to success. Christian builds connections with organizations of color within the Twin-Cities and provides his youthfulness and creativity for the St. Paul Community Literacy Consortium by assisting the member agencies with outreach, recruitment and expanding resources to the consortium from nonmember agencies.
Christian majors in Relationship Psychology with a minor in Woman Studies to be the best possible Marriage Counselor there is. Over the past year he has made the Dean's List over 4 times and joined the Honor's Society as a Phi Theta Kappa member for having outstanding GPA throughout his college career. He soon to graduate from Minneapolis College with his Associates Degree with the hope of continuing his aspirations for Adult Basic Education. Christian relates so well with the students because he was a recipient of the GED in the state of Maryland where he also learned landscaping, water restoration, gardening, cooking, invasive removal, mentoring, and public speaking skills. Although his resume speaks for itself he is always willing to learn multiple skills and people's life story. When Christian was 17 he got involved politically to promote his name by discussing police and community relations in Washington D.C and meeting White House officials.
Christian supports the adults who continue their education by taking advantage of resources, he will be working closely with our open door learning centers to best fill the needs for literacy within the schools while in the process of continuing his own education. Christian enjoys life in a simple way he prefers to read, write, speak and just enjoy the down time whenever he likes. Christian has an artistic fashion that matches his personality he admires ties and the compliments from his co-workers. He has a book that will be releasing soon about his experience with the GED to be a toolkit for current students and alumni's of alternative education and explain the significance of rerouting education if it is not the traditional K-12 school system.