Talaya Tolefree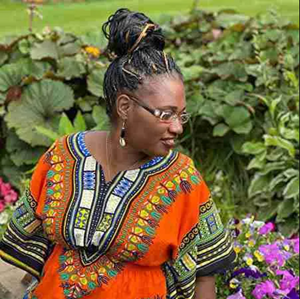 Founder and CEO at Koinonia Leadership Academy
Talaya has committed over 20 years of her life to community program development, providing educational leadership to children, parents and educators in a variety of pre-k through post-secondary settings. Dr. Tolefree recently authored her first children's books "Grandma Sankofa's House and Creative Crown Turn That Frown Upside Down! I Love My Natural Hair" She is the Founder and Executive Director of Empowered To Be Me! girls leadership program and Founder and CEO of Koinonia Leadership Academy, LLC where she uses her Restorative Practices Engagement Circle Framework (Tolefree, 2015) to implement Restorative Practices in faith-based organizations, schools and community. Dr. Tolefree is a Restorative Practices researcher and is involved in a number of Restorative Practices initiatives focusing on healing, youth development, social, racial and educational justice. Dr. Tolefree believes education is a human right and should be experienced in healthy and safe environments that are inclusive of all.
Talaya practiced leadership and program development in the faith based non-profit community for several years. In her leadership roles she served as an Early Education Director and Consultant, Director of St. Paul Project SPIRIT and Freedom School and Minneapolis Freedom School; programs committed to practicing servant-leadership, community engagement and social justice, while providing children and families of African-descent access to culturally responsive academic and social opportunities.
As a former Restorative Practices administrator, her work focused on implementing school based restorative practices, to improve school climate and transform educational practices from traditional punitive schooling practices into restorative practices. Restorative practices are a healing and self-determined practice grounded in Indigenous ways of being. This practice emphasizes building strengths-based relationships, repairing harm and valuing the voice and needs of others, which resonates well with Talaya's personal beliefs and leadership practices. Through Koinonia Leadership Academy, LLC Talaya provides leadership development through relationship building, strategic planning, restorative practices consulting, coaching, training and implementation.
​​Dr. Tolefree believes relational leadership is the core for building sustainable and effective organizational infrastructures that lead to effective leadership, positive student, family and community outcomes. As a first-generation college graduate, Talaya is committed to supporting underserved and underrepresented children and families and the organizations that serve them as they journey toward social, racial and educational justice. Dr. Tolefree earned her B.A. in Human Services from Metropolitan State University, MA in Educational Leadership from Luther Seminary and Doctor of Ministry in Servant Leadership for Team and Organizational Effectiveness from Bethel Seminary. Dr. Tolefree is the recipient of the 2021
Lola M. Parker Business Woman of the Year Achievement Award - Gamma Tau Chapter, Iota Phi Lambda Sorority, Inc.; Bethel University's 2012 Excellence in Management Award and Bethel University's George K. Brushaber 2009 Reconciliation Award.