Talila Lewis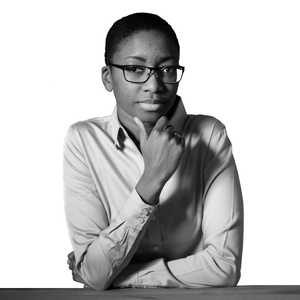 Co-founder and Director of HEARD
Talila A. Lewis (no gender pronouns; use Talila or "TL" instead of using pronouns) is an abolitionist community lawyer, educator, and organizer whose work reveals and addresses the inextricable links between ableism, racism, classism, and all forms of systemic oppression and structural inequity. Recognized as a 2015 White House Champion of Change and one of Pacific Standard Magazine's Top 30 Thinkers Under 30, Lewis engineers innovative and intersectional social justice efforts that address grave interconnected injustices within education, medical, and legal systems that have gone unaddressed for generations. Lewis's advocacy primarily focuses on harm and violence reduction and interruption, advocacy with people affected by incarceration/institutionalization, and abolition of all forms of incarceration/institutionalization.
As one of the only people in the nation working to correct and prevent wrongful convictions of deaf/disabled people, Lewis regularly presents and trains on this and related topics. As the creator of the only national database of deaf/blind/disabled people, Lewis advocates with and for hundreds of disabled defendants, incarcerated, and returned people and their loved ones. Lewis co-founded and serves as volunteer director of HEARD (HEARD), a cross-disability abolitionist organization works to end ableism, racism, capitalism, and all other forms of oppression and violence. As a founding member of the Harriet Tubman Collective and the co-creator of Disability Solidarity praxis, Lewis spent most of 2017 and all of 2018 traveling the "United States," to exchange knowledge with multiply-marginalized communities; visit incarcerated deaf/disabled people; and bake for "love, life & liberation" under the moniker Sweet Solidarity.
Lewis currently serves as a consultant for dozens of social justice organizations on various topics including racial, economic, gender, and disability justice and as an expert on cases involving disabled people. Lewis previously served as the Givelber Public Interest Lecturer at Northeastern University School of Law and as a visiting professor at Rochester Institute of Technology/National Technical Institute for the Deaf. A recent graduate of American University Washington College of Law, Lewis has received awards from numerous universities, the American Bar Association, Congresswoman Eleanor Holmes Norton, American Association for People with Disabilities, the Nation Institute, National Black Deaf Advocates, and EBONY Magazine, among others.
Lewis is a 2018 Roddenberry Fellow & a 2018 Atlantic Fellow for Racial Equity.