Bina Venkataraman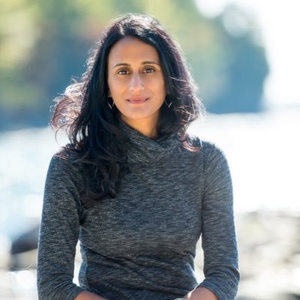 Editor-at-Large at the Boston Globe
Bina Venkataraman is an American journalist, author, and science policy expert. From 2019 to 2022, she served as Editorial Page Editor of The Boston Globe, overseeing the news organization's opinion coverage and editorial board during two presidential impeachment trials, the 2020 election, the COVID-19 pandemic, the death of George Floyd, the Capitol insurrection, and Boston's historic 2021 mayoral election. During her tenure, the Globe had a Pulitzer finalist for editorial writing on housing reform and published a seminal series, Future Proofing the Presidency. She is currently Editor-at-Large at The Boston Globe and a fellow at New America. Since 2011, she has taught in the program on science, technology, and society at MIT. She is the author of The Optimist's Telescope: Thinking Ahead in a Reckless Age (Riverhead, 2019), named a top business book by The Financial Times and a best book of the year by Amazon, Science Friday, and National Public Radio.
Bina formerly served as Senior Advisor for Climate Change Innovation in the Obama White House, where she forged partnerships among communities, companies, and government to prepare for climate disasters and to declassify data useful for global development. She also advised the President's Council of Advisors on Science and Technology in responding to the Ebola epidemic, promoting patient access to cancer therapies, and reforming public school science education. She previously was the Director of Global Policy Initiatives at the Broad Institute of Harvard & MIT, and before that was a science reporter for The New York Times and The Boston Globe.
Bina is a frequent public speaker whose appearances have included the TED mainstage, NPR, Aspen Ideas, CNN, MSNBC, and university campuses around the world. She delivered the 2021 Commencement address at the University of Southern California, and will receive an honorary doctorate from USC in 2022. She is an alumna of Brown University and Harvard's Kennedy School, and the recipient of a Fulbright, a Princeton in Asia fellowship, a Metcalf fellowship, and a James Reston fellowship at The New York Times. She was named a Global Young Leader by the French-American Foundation in 2015. She has served on numerous boards including the President's Leadership Council at Brown University.
Bina has worked in India, Alaska, Cuba, Mexico, Vietnam, and Guatemala; she grew up in a small town in Ohio. Her endeavors abroad and at home have included translating Spanish and English in emergency rooms, teaching writing to Harlem high school students, working the graveyard shift at a hotel in the Arctic wilderness, lobster fishing in Baja California Sur, and cataloguing films for a cinema critic in Havana.