Nchedochukwu Ezeokoli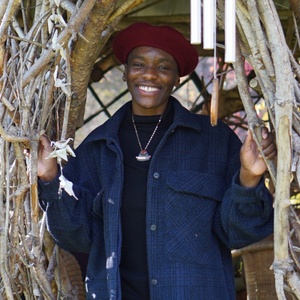 Co-Founder Healing 4 Liberation
Nchedochukwu translates to the God's protected in Igbo. Ezeokoli exists within the margins of the margins as a queer, transgender non-binary, disabled and neurodivergent, first generation Nigerian-American. She is a trauma thriver and practitioner, integrative wellness + holistic healer, healing-centered coach, speaker, and writer. She supports coaching partners to release trauma holistically, transmute past wounds into, and break ancestral and destructive cycles, in order to step into their power, take control of their lives, and live in their embodied, authentic truth. Ultimately, she works to guide others to align to their true essence and highest self to create more resilient, healthier, and liberated communities.
Nchedochukwu is the founder of Healing 4 Liberation, the unique expression and manifestation of her soul purpose through my life mission - to heal and transform herself and to support and guide others through their darkness into the light.
Nchedochukwu holds a BS from Stanford University and a MPH from Emory University Rollins School of Public Health.