Courtni Andrews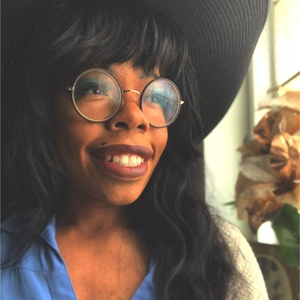 Associate Service Fellow at the Centers for Disease Control and Prevention
Courtni Andrews (she/they) is a public health practitioner, movement scientist and an aspiring public health physician. While Courtni works as an ORISE Fellow in the Office of Minority Health and Health Equity (OMHHE) in the Centers of Disease Control and Prevention (CDC), Courtni is currently one of the part-time organizers with the Campaign Against Racism under Equal Health, a global community of health professionals, educators, and activists dedicated to the fight for health equity across borders and the world.
She is also a co-founder/co-lead of the Data for Black Lives Atlanta Hub, a part of a larger network of activists, organizers, mathematicians and scientists committed to the mission of using data science to create concrete and measurable change in the lives of Black people. Additionally, she's the Racial Equity Lead in the Global Shapers Atlanta Hub and a member of the Racial Equity Subcommittee for Global Shapers as a whole, a global network of young people driving dialogue, action, and change.
She has previously been a Lorde's Werq Fellow with Southerners on New Ground (SONG) as well as the Base-Building Member Lead for the Atlanta Chapter where she supported the Chapter through programmatic and infrastructure building, including the #FreeTheVote Campaign. She's an alumna of Black Future Lab's Public Policy Institute, Asians Advancing Justice Atlanta's Organizer Academy, the Rockwood Leadership Training Institute, Young People For (YP4), and StartingBloc in the US. And she's previously interned with the Pan-American Health Organization with the World Health Organization.
Trained in science, data and organizing, Courtni holds a Master of Public Health in Behavioral Sciences and Health Education from the Rollins School of Public Health in Atlanta, GA, where she studied intersectionality, public health critical race theory and health disparities, while being an student leader on Emory's campus to center and develop a critical consciousness on health issues of oppressed groups. She also went to Emory for undergrad, majoring in Neuroscience and Behavioral Biology and Psychology, earning her Bachelor's in Science. At this point in her life, she finds joy in weightlifting, reading books and watching cartoons and anime.