Dominique Day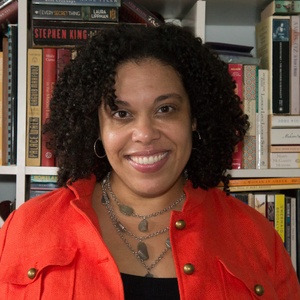 Chair of the UN Working Group of Experts on People of African Descent and Executive Director of DAYLIGHT
Dominique Day is the Chair of the U.N Working Group of Experts on People of African Descent, one of the Special Procedures of the U.N. Human Rights Council responsible for investigations and fact-finding on the situation of people of African descent globally.
Ms. Day is a human rights attorney and the executive director of DAYLIGHT (Rule of Law • Access to Justice • Advocacy). Internationally, her litigation, public policy, teaching, and capacity-building work over the past two decades has focused heavily on racial justice, non-discrimination, and human rights advocacy. She has extensive experience in criminal and civil litigation on behalf of individuals and communities within the Black diaspora, in addition to working on rule of law and access to justice issues in post-conflict and transitional States.
Ms. Day is based in the United States and maintains her legal practice as a partner with Beldock, Levine, & Hoffman, a civil rights law firm, where she focuses heavily on the stop-and-frisk litigation against the New York City Police Department. She holds a bachelor's degree from Harvard University and a juris doctor from Stanford Law School.