Zinzi Bailey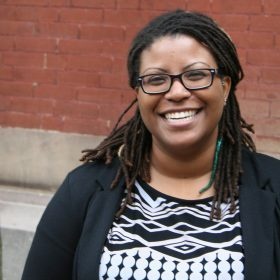 Assistant Professor at the University of Miami Miller School of Medicine and the Sylvester Comprehensive Cancer Center
Zinzi Bailey is a social epidemiologist focused on cancer health disparities, as well as the health impacts of and policy solutions for structural and institutional discrimination, especially at the intersection of public health and criminal justice. She is also interested in the use of data and indicators in equitable policy and management.
She is currently an Assistant Professor at the University of Miami Miller School of Medicine and the Sylvester Comprehensive Cancer Center. Zinzi was the Director of Research and Evaluation at the Center for Health Equity in the New York City Department of Health and Mental Hygiene from 2015–2017. She was a postdoctoral fellow at McGill's Institute for Health and Social Policy from 2014-2015, and a Research Fellow at the Harvard Kennedy School's Program in Criminal Justice Policy and Management 2011-2014.
She received her Doctor of Science degree in Social and Behavioral Sciences from Harvard T. H. Chan School of Public Health, and her Master of Science in Public Health degree with a concentration in Global Epidemiology from Emory University.
Zinzi serves as the Associate Director for Research Leadership and Practice, a member of the IRL Research Team, and co-chair of IRL Equity, Diversity, and Inclusion Taskforce.