Colette Pichon Battle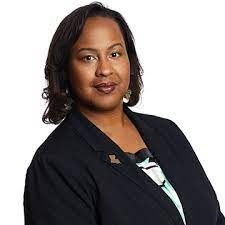 Founder and Executive Director of the Gulf Coast Center for Law & Policy
Colette Pichon Battle, Esq. is the founder and Executive Director of the Gulf Coast Center for Law & Policy and develops programming focused on Equitable Disaster Recovery, Global Migration, Community Economic Development, Climate Justice and Energy Democracy. Colette works with local communities, national funders and elected officials in the post-Katrina/post-BP disaster recovery and was a lead coordinator for Gulf South Rising 2015, a regional initiative around climate justice and just transition in the South.
In addition to developing advocacy initiatives that intersect with race, systems of power and ecology, Colette manages GCCLP's legal services in immigration law and disaster law.
In 2018 Colette was awarded with an Honorary Doctorate from Kenyon College. In 2016 Colette was named a White House Champion of Change for Climate Equity and in 2015, was selected as an Echoing Green Climate Fellow.